Thanks to the efforts of Charlotte County Commissioner Stephen R. Deutsch there will soon be two new memorials at the entrance of the William R. Gaines Jr. Veterans Memorial Park.
One memorial honors those who served in the military with representation from the six branches of the armed forces. In the center of the six branches will be an obelisk with the Purple Heart image and a light representing an eternal flame.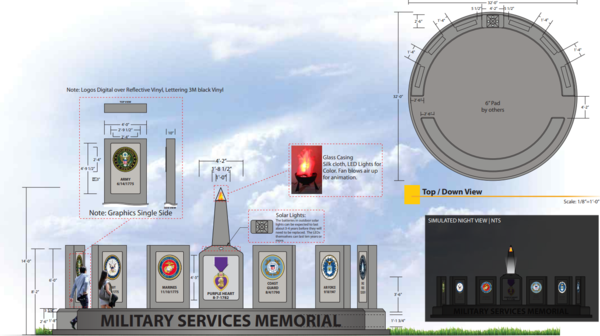 The second memorial honors all First Responders who serve to protect and help our communities. The six panels represent the Florida State First Responders, Fire Fighters, Police, and Sheriff's offices. In the center of these six branches will be an obelisk with the First Responders Prayer and a light at the top representing an eternal flame.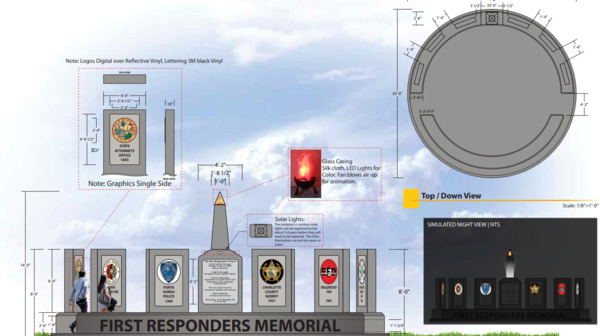 The symbolism between these two memorials connects the mission of those who served as multi-national peacekeepers in Beirut from 1982 to 1984. Their mission to provide both military and first responder type services to provide a blanket of freedom in foreign land represent the American spirit.
These two memorials will sit in the shadow of the soon to be built Beirut Peacekeepers Memorial Tower. They are a reminder of the mission and sacrifice all those who serve have made to protect our freedoms at home and abroad.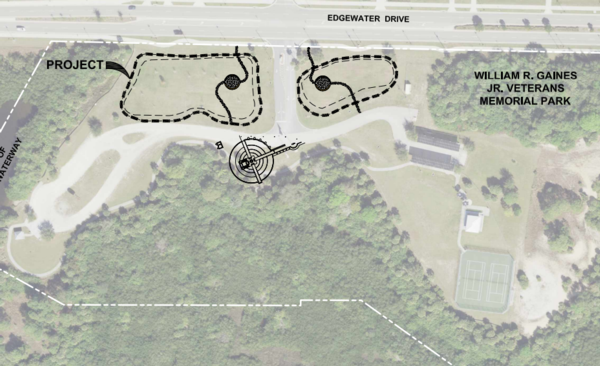 ##
The William R. Gaines Jr. Veterans Memorial Foundation would like to thank the following for their contributions in both time and resources to make these memorials possible:
James Herston Engineering
Thomas Signs & Awning
Charlotte County Commissioners and Staff
The Charlotte Community Foundation
Bert's Black Widow Harley-Davidson
John Redmond and Sunseeker
Welcome Home Vietnam Veterans